About Us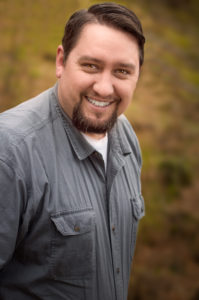 A little bit about us…
We are a family run business!
Big or small, rural or in the heart of the city Property Shield can take care of whatever is bugging you! From mosquitoes to wildlife we have the experience that will get the job done and keep your family safe.
Got BED BUGS? We take care of them too.
Property Shield "GREAT for you, BAD for bugs."
Property Shield is the product of 2 brothers, David & Mike that grew up on a property that was not quite a farm and definitely not in the city. They were closely acquainted with the needs of properties that are not too different from yours. They were raised in the pest control industry by a father that owned and operated his own pest control business.
Dealing with flies, gophers, weeds, and more around the livestock, and the property was a constant task. Over the years they learned what worked and what did not work.
David and Mike bring their years and years of experience to your home. They know how it feels to have so much to do and the relief that a little help can bring.
YOU DO NOT HAVE TO LIVE WITH PESTS. You can have a pest free life and at the same time be respectful of the abundant wildlife.
WE ARE BEEKEEPERS!
This surprises lots of people. As beekeepers we take special care to protect our pollinators and reduce our impact on their forage.
If you have a farm, ranch, horse property, or bit of acreage we can have your property shielded in no time! Looking for pest solutions for your unique situation can be tough. We understand that your place may not be a "normal residential" building, but you may be not running a commercial facility.
LOOK NO FURTHER!
Property Shield started because great IPM (Integrated Pest Management) companies are hard to find. We are an owner operated company. This means you get to work an owner each time we service your property or home. We are invested in the health and success of your piece of paradise.
Please call us to set up an appointment so we can meet and discuss your needs.
208-889-9222
Property Shield….. More than JUST pest control.